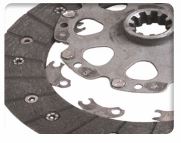 Cause
The disc has been distorted when refitting the gear box on the engine.
The engine and the gear box are misaligned.
The pilot bearing is damaged.
Aggressive driving.
Repair
Replace the clutch kit.
Realign the engine and the gear box.
Replace the pilot bearing.
Caution
Be careful in selecting the gears and do not over run the clutch.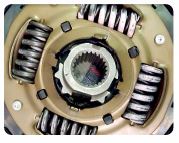 Cause
Defective clutch installed or wrong direction for installation.
Caution
Make sure that the correct kit is used on the application.