Got a stock vehicle and use it for just normal daily driving?
A standard replacement clutch kit is the product for you.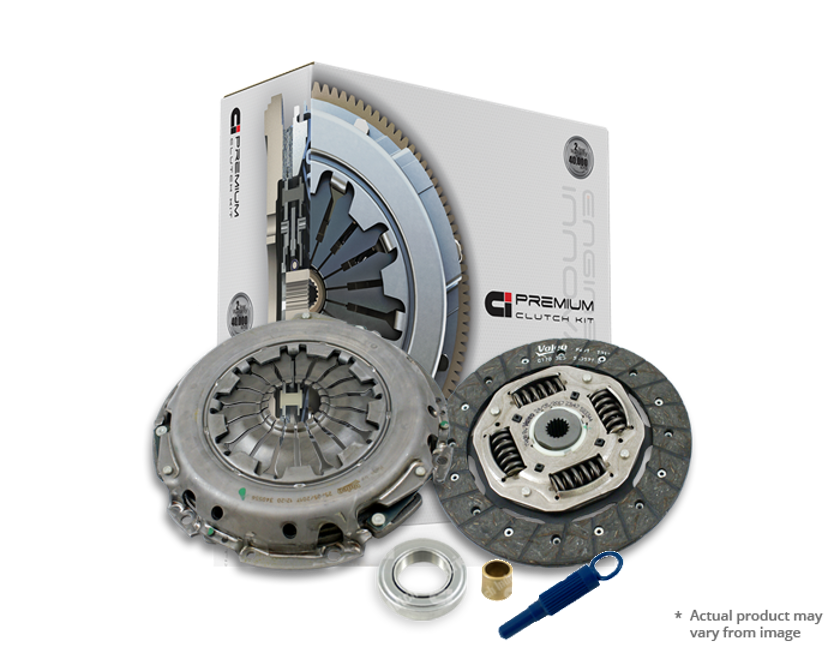 CI Clutch
Designed and manufactured to replace the clutch system installed as Original Equipment, reliable is the term which best describes the CI standard replacement kits. This range provides a Quality Assured replacement part that will meet or exceed the requirements of an original vehicle.
CI kits feature:
Chrome Vanadium Diaphragm for maximum durability
Forged clutch disc hubs for maximum strength
Clutch disc run out specification <0.5mm for smooth engagement
Flywheels are balanced to <70gcm (gram centimetres)
Release bearings dynamically tested to 1,500,000 cycles at 180°C
Premium friction materials for maximum torque capacity
Components designed to meet the following specifications:
AS 1830 T2220
UNI 8893h
SAE 6150
AISI 1045
After 65+ years of experience in developing and supplying clutch kits to the automotive aftermarket and OEM customer base, CI is well placed to provide clutch kits best suited to your needs.
Every kit is supported by 2 years or 40,000KM providing further peace of mind.