DCDMF3249N
CI Dual Clutch System Clutch Kit, Includes Dual Mass Flywheel
| | | | | | |
| --- | --- | --- | --- | --- | --- |
| MAKE | MODEL | ENGINE CODE | ENGINE SIZE | SERIES | YEAR |
| Skoda | Rapid | CHZB | 1.0 Ltr I/Cooled Turbo, 70kw | NH, 7 Speed DCT | 6/17-12/19 |
| Audi | A1 | CHZB | 1.0 Ltr I/Cooled Turbo, 70kw | 8X, 7 Speed DCT | 3/15-10/18 |
What is TSI Engine

TSI is an acronym for Turbocharged Stratified Injection. A turbocharged engine is now standard on most models, and stratified injection essentially means that the fuel is pumped into the cylinders before ignition. You'll obtain the optimal combination of oxygen and fuel for increased efficiency this way. The1.0 Litre TSI engine is small, powerful, and fuel-efficient.
What is a Dual Mass Flywheel
What is Dual Clutch Transmission

DCT consists of two sub-transmissions located in one transmission housing. Each sub-transmission is designed like a manual transmission with its clutch assigned to it. Depending on the engine's torque and space, the clutches can be either a wet for high torque applications or dry design which is more economical. When driving all gear shifts and clutch movements are electrohydraulic or electromechanically actuated. A sub-transmission is always connected with the engine through the clutch, with the other sub-transmission preselected a gear ready to be actuated. This makes the gear shifts extremely quick with no delays in selecting gears.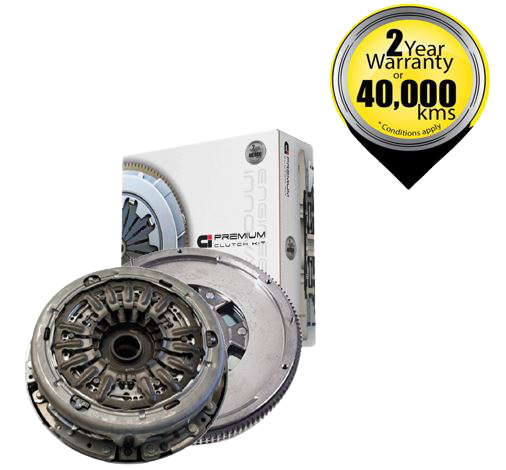 This clutch kit comes with a parts and labour warranty period of 2 years or 40,000 kilometers (whichever occurs first).

This kit includes
Dual Mass Flywheel
DCT Clutch Kit
FULL CLUTCH KIT RANGE

PART NUMBER

DETAILS

INCLUSION

DCDMF3249N

Clutch Kit with Dual Mass Flywheel

Dual Mass Flywheel and DCT Clutch Kit

DC3249N

Standard Clutch Kit

Clutch Kit