Background: The clutch control on VN Series models operates without clutch pedal free travel.  These adjustments need to be made before gearbox is fitted the adjustment procedure is as follows.
Procedure: The clutch control on VN Series models operates without clutch pedal free travel.
Adjustment procedure is as follows;
MC6 – Gear lever is mounted into the extension housing enclosing the gear change rods.
CLUTCH PRIMARY ADJUSTMENT
-Remove transmission.
-Remove clutch cover assembly.
-Measure distance from clutch housing front face to top of clutch fork ball stud, refer to fig CL 7A-2.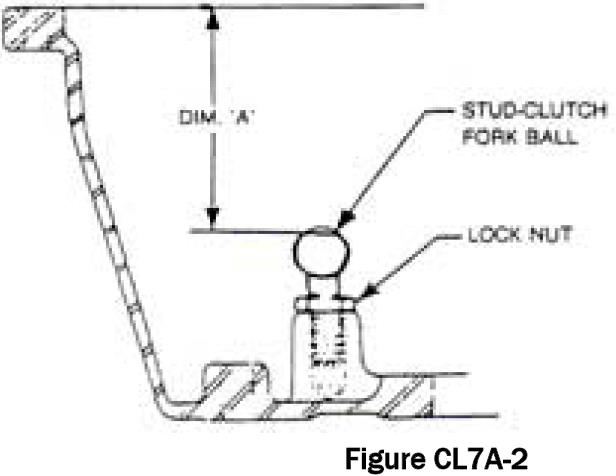 DIM. A IN FIG C – V6: 102.0 MM
DIM. A IN FIG C – V8: 105.0 MM
-When specified dimension is achieved, tighten lock nut to the correct torque specification and recheck adjustment.
CLUTCH FORK BALL STUD LOCK
NUT TORQUE SPECIFICTION 25-34 Nm
-Check this as ball may work loose.
-Carry out the following clutch control cable adjustment procedure.
NOTE: Gearbox nose cone slide prone to severe wear, cause erratic clutch operation and noise due to change in release bearing position. Check this when gearbox is out.
MC20 & MC21 Gear lever is mounted on a bracket with the gear change rods exposed. With the new clutch and bellhousing fitted, gently push the clutch fork forward until the release bearing touches the diaphragm spring. Measures from the clevis hook on the fork to the rear face bellhousing.
Specification: 39mm 6cyl; 48mm 8cyl
NOTE: It is necessary to carry out clutch control cable adjustment before the clutch is operated to avoid clutch diaphragm damage.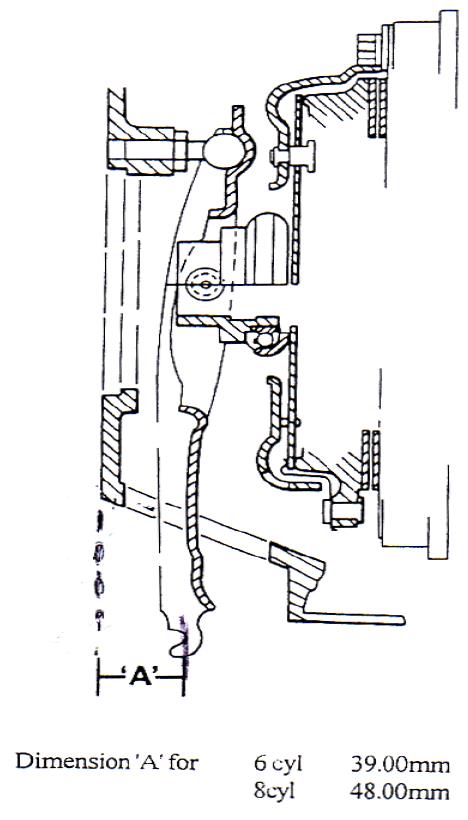 CLUTCH CONTROL CABLE ADJUSTMENT
With the clutch primary adjustment set as described previously, the cable must be adjusted to obtain the specified distance between the clutch pedal floor pan.  The control cable should be adjusted as follows:
Remove clutch pedal trim pad.
Lightly load clutch pedal so that bearing contacts diaphragm fingers and measure distance from pedal to floor pan, floor covering removed.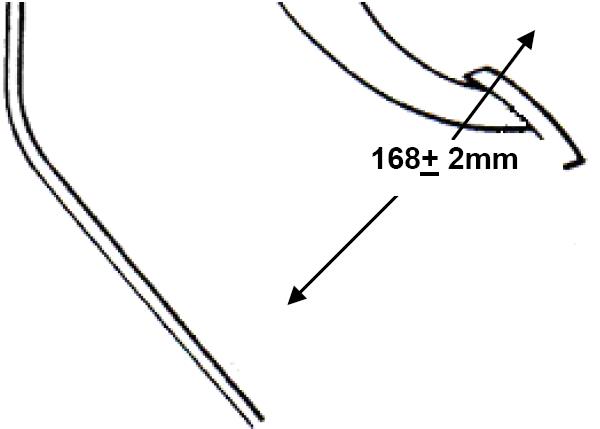 Contact CI: Clutch Industries is Australia's only manufacturer with full Engineering and Test support services. Call us on 1300 369 787 if you require further technical support.